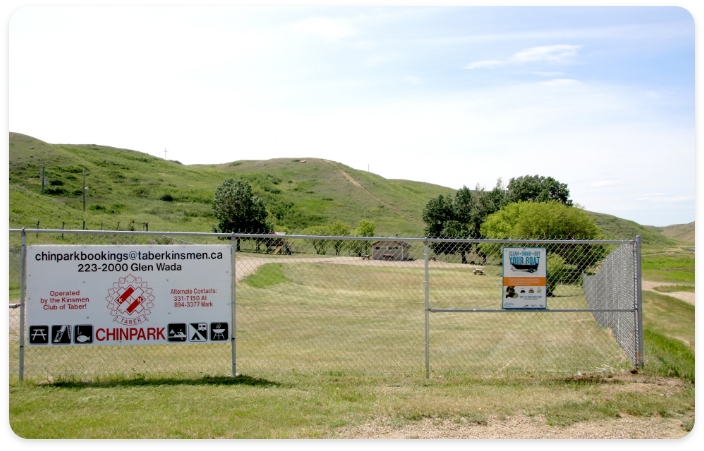 Chin Park - a place to gather and make memories
Our group camping area accommodates a large number of RVs or tents.. Facilities include a camp kitchen with power and a wood burning stove, fire pit and waterless washrooms. NOTE: There is no potable water available in this group site.
It is located adjacent to the Chin Park Reservoir, a large, long body of water ideal for boating, fishing and water skiing, with a boat launch and day-use area managed by the MD of Warner.
The rental fee is $150 per day for groups. You can request a booking by completing the online form below or contact us for more information.